FAQs
Who is eligible to apply? Do I have to be a certain major?
STEMCats is open to all incoming freshmen who are a STEM (science, technology, engineering and mathematics) major or are intrested in a STEM major. Anyone with an interest in a STEM field is encouraged to apply.
How do I apply?
Students apply via their
UK Housing Application
in the MyUK online portal. The deadline to apply is May 1, 2018.
Where do STEMCats live?
All STEMCats live together in the newly constructed  Woodland Glen II residence hall (WGII). WGII boasts suite style living with private bedrooms and  is conveniently located near the state of the art Jacobs Science Building, the William T. Young Library, the very popular fitness facility, the Johnson Center, and one of the largest on campus dining facilities.
Who will I room with?
All STEMCat students are paired with other STEMCat roomates. This promotes social connections and supports for students pursing a STEM degree. If you and your desired roomate are both in STEMCats, you can request a specific roomate via the UK Housing Application.
What courses am I required to take?
All incoming STEMCats will participate in a careers & research in math & science course (BIO 101 - 1 credit hour) during the fall term. In the spring term, students will participate in a freshmen research course (BIO 199 - 1 credit hours).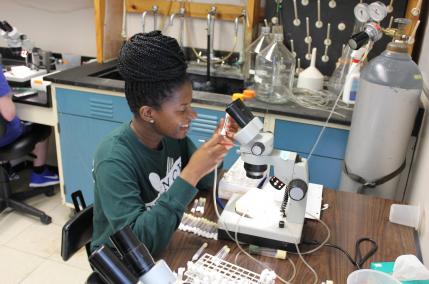 I am interested in participating in both STEMCats and the Honors Program. How can I do both?
 As a member of the STEMCats LLP you will reside with other STEMCats in Woodland Glen IV. But, you may also participate in the UK Honors Program.
I will be participating in the University Marching Band or sorority rush. Can I still be in the STEMCats program?
Students participating in Band and Rush can also participate in FastTrack.  In collaboration with the Band Director and Panhellenic Council , we have determined a mutually beneficial schedule for students.  For more information regarding your collaborative schedule, please contact
stemcats@uky.edu
.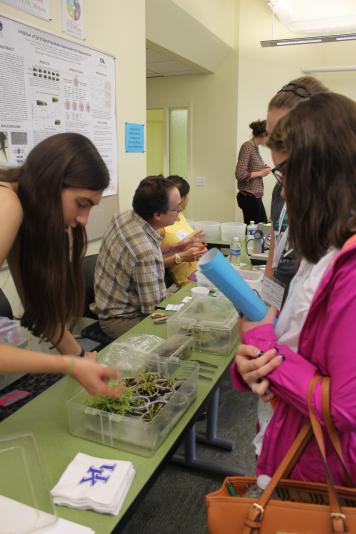 How will participating in the program affect my schedule? Will it take me longer to graduate?
The impact to your schedule will be minimal, approximately two additional credit hours.  Those two hours will give you direct insight into science and professional careers plus you will do research your first year.  As always, an academic advisor will work closely with you to make sure you are registered for the correct courses. Participating in the program will not extend the amount of time you need to graduate. In fact, having a close community of students and faculty to support you, will keep you on track for graduating on time.
What are the requirements for program participation?
Prior to the start of the fall term, All STEMCats students are required to successfully complete FastTrack. FastTrack is a one-week program that is designed specifically for first-year students. It provides our incoming STEMCats the opportunity to move to campus early and get started on a successful freshman year!
During the school year,  STEMCats students are required to successfully complete the fall BIO 101 (one credit) course and the spring BIO 199 (one credit) lab section. In addition to these courses, STEMCat students are required to meet with their assigned student mentor during the academic year.
FAQ's about FastTrack