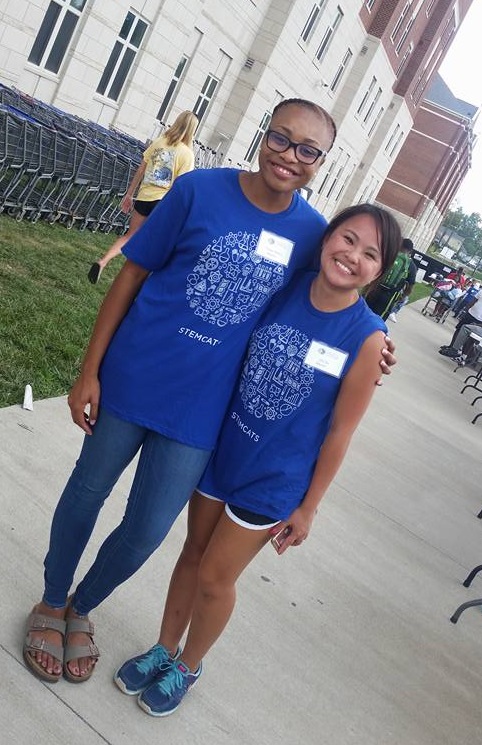 STEMCats is designed to help students succeed at UK. The program prepares students both academically and socially through participation in targeted programming, research opportunities, and special seminar courses. Students participating in STEMCats will build confidence, enthusiasm, and a sense of belonging to UK, and experience a smoother transition to college. This leads to improved performance and higher academic achievement.
Benefits of the STEMCats program include:
Participation in research in your first year at UK.

An introductory course highlighting careers in STEM disciplines.
Ability to move in early and beat the rest of the University traffic.

Housing in one of UK's new residence halls.

Get to know campus and the Lexington community before classes begin.

Social activities to assist in building friendships with like-minded students.

Study groups to help develop effective study habits.
Peer mentors who are role models and resources throughout the year.

Guidance in facilitating the "correct fit" for a STEM major.

Student Learning Outcomes
1.    Academic Preparation & Knowledge of STEM Fields
Build confidence in student's ability to succeed at UK by creating a smoother transition to college – level academic rigor and expectations. Through hands-on experiences and interactions with successful STEM professionals, students will gain awareness and appreciation for career opportunities, educational paths and fields in STEM.
2.    Belonging & Engagement
Connect students with like – minded peers, faculty and staff fostering a supportive learning community and sense of belonging.
3.    Early Exposure to Research
Students will develop self-efficacy with the language, processes, and skills needed in a scientific lab setting. Students will work alongside faculty and student mentors to perform authentic research and present their research findings at the Showcase for Undergraduate Scholars.
4.    Diversity and Inclusion
Recruit a diverse cohort of STEM students, faculty, and staff with the intent to showcase the diversity in STEM fields and promote an inclusive living learning environment.